OK, so there were several sweet things about yesterday! It was my birthday, and I was reminded just how loved I am....truly! I've mentioned before that Husband can be pretty creative/sneaking with gifts, etc. Well, he did it again! The kids came in our room yesterday morning with their homemade cards (MELT.MY.HEART.) and it took me a minute before I realized something was off. None of them had on their pajamas.......then I realized they all had on matching shirts. I look closer and I see that they all have on a shirt that says, "It's my mom's b-day".

Seriously?! I laughed harder than I have laughed in a VERY. LONG. TIME. It was the sweetest, most thoughtful thing ever! And the best part (!!!!!!), Kole is going through that I-am-way-too-cool-to-be-doing-this phase, and he did not argue or ask if he really had to wear it - made my day!!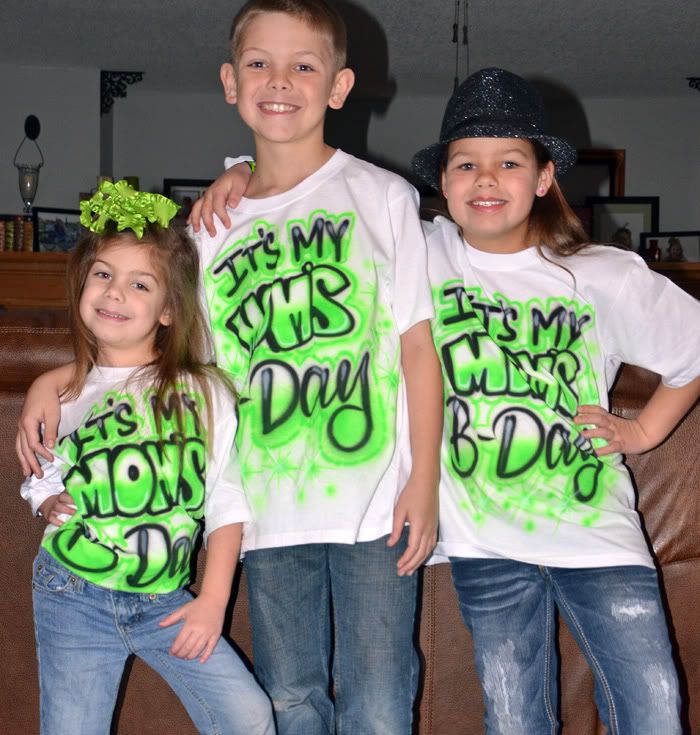 So, the other sweet thing! I mentioned to a friend the day before my birthday that I was kind of in this funk. I explained to her that I was one of those crazy people that celebrates birthdays for an entire week, but I just wasn't even feeling it this year. And it had nothing to do with getting older or anything like that, I was just in a funk.

Well, she called to see if I wanted to have lunch on my birthday and I was so excited to meet her. As we were walking to our cars, she came around my side of the car with SEVEN gift bags!!!!!! Then she said, "If you're not going to celebrate your birthday all week, then I am". I have one gift to open every day this week. I got in the car and just cried. Not because of the gifts (obviously!), but because I have someone that is so thoughtful and cares so much!

Blessed to have such a great friend!!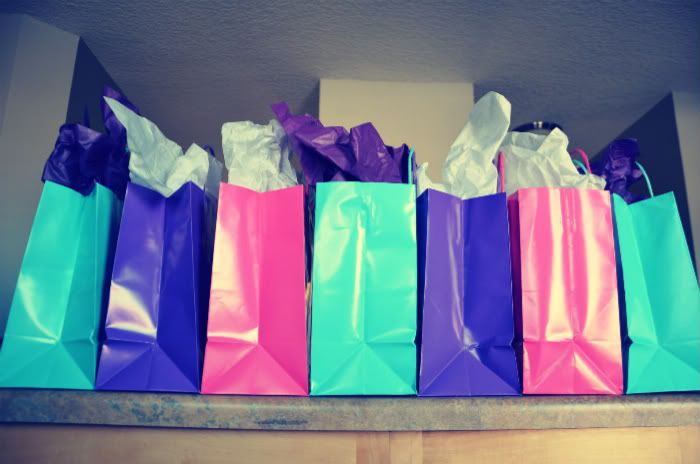 Husband picked us up after work and we headed to Texas Roadhouse! Yes, there is one here in Iowa of all places....a little slice of Texas! I figured Husband would tell them that it was my birthday (just because that's how he rolls!), but never in a million years did I expect them to come over with the saddle - YES, THE SADDLE!!! - for me to sit on while they sang to me. Trust me, I tried for a good 90 seconds to get out of it, but that failed, as people really started looking then!!

This is my I-am-going-to-kill-you-later face (and I just noticed the guy in the background taking a BIG 'ole bite)!!!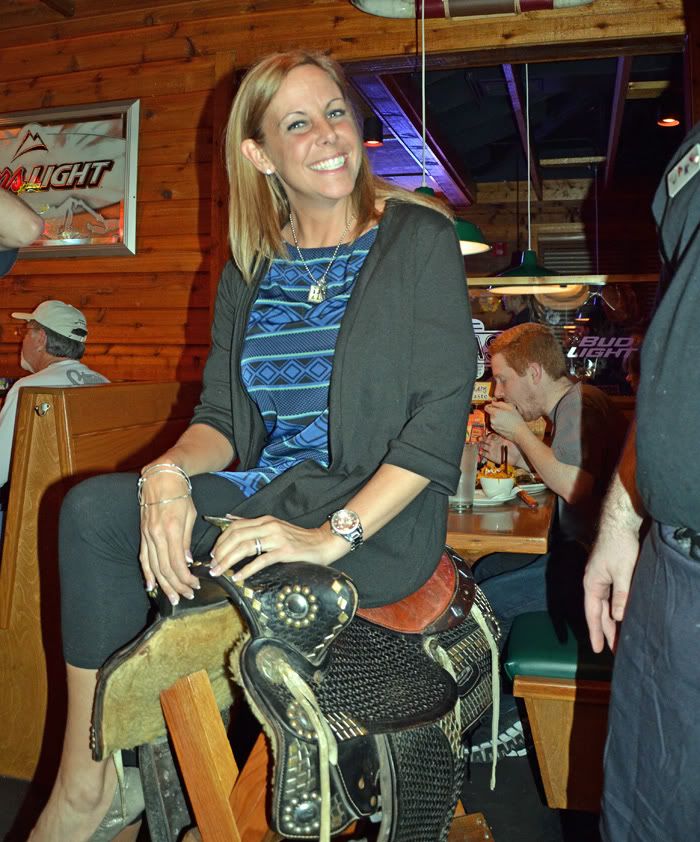 And my is-this-song-really-still-going-on face!!




Although the saddle riding/birthday singing was pretty brutal, it was a sweet time with my family!!! And if that wasn't enough, when we pulled in front of the house, Husband surprised me AGAIN with an iPad2! I'm thinking he was tired of my Words with Friends game always popping up on his iPad2!! :) Regardless, it was very thoughtful and I wasn't expecting it AT. ALL.

It was indeed a great birthday! And now that we are home from Texas, I promise I will post about our Christmas soon!

I hope you ALL had a fabulous Christmas with your families!!!
xoxoxo