I figured it out!! Ya know, the reason for my lack of blogging!! Back in my proactive blogging days, I had some GREAT material! How could I not?!.....I had three kids under five!

So, as I thought about this I discovered a few things! Little people are cute. Actually, they are more than cute, they are downright DE*LISH. Everything about them is cute. Everything they do is cute. They drool all over everything.....cute! Bigger people aren't as cute. Bigger people can't get away with drooling. I immediately thought of some major differences before and now....

Before: I thought it was pure sweetness when my hot, sticky little boy would come and love on me for a minute while he took a short break from playing.




Now: 10 year old boys stink! I'm not talking B-O stink, I'm just talking about that outdoorsy-boy smell. I wonder how those teachers do it all day, because when my 10 year old boy greets me at the car after school, he carries that I'm-a-boy-and-I've-been-running-around-all-day FUNK inside the car with him!!!!! Not so sweet anymore.

Before: Chaos was funny to me. You have to laugh! That's what life is about when you have little people. It's supposed to be chaotic when you have three kids under five. I laughed a lot, and actually have some amazing memories of our chaos!




Now: Chaos makes me crazy. I can barely handle all three of them trying to talk over one another at the same time.....am I just getting old?

Before: A newborn waking me up multiple times during the night was my most favorite moment EVER being a new Mommy. I didn't care how sleep deprived I was, it took me one second to lay my eyes on that baby, and ALL was right in the world.




Now: Being interrupted during the night doesn't exactly bring that same smile to mind. Nope it doesn't....because if you wake me up in the middle of the night, there is a problem. Which probably involves throw up or something just as disgusting and will eventually lead to me not going back to sleep.

Before: (while we're on the 'throw up' thing) You feel so sorry for that little punkin because they have no idea what is happening OR have any kind of warning before it happens! Which usually scares them to death.....then all you want to do is console them....everyone is sad!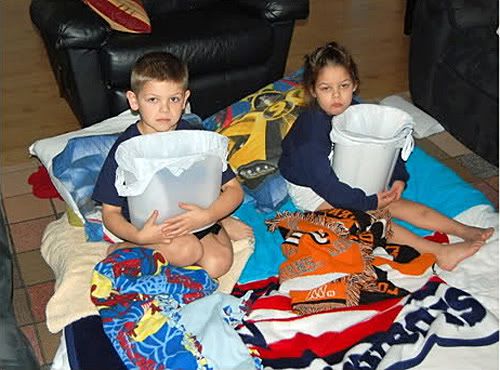 Now: You better make it to the toilet - RUN, RUN QUICK! Not to be selfish or anything, but Lord knows how much throw up us mom's have cleaned up in our lives. Don't worry, I'll still love on them afterwards....................it just happens with a can of Lysol between me and sick child ;)

Before: We spent most of our evenings as a family of 5. We watched movies, we read, we cooked out....we stayed home a lot and enjoyed every minute of it.




Now: We spend most evenings during the week in the car headed to activities...away from home. Which means a lot of the time we (parental units) are divided up in order to get everyone where they need to be. I realize we chose this. We love watching our children do the things they enjoy....it's just different and a constant go-go-go away from home!

Before: I made a point (as much as possible, anyway) to be presentable (aka shower/make-up)....the day started off so much better. I even did the whole matching thing for the longest time! If we went to church or any other kind of event, 95% of the time we matched. Don't judge....I thought it was cute!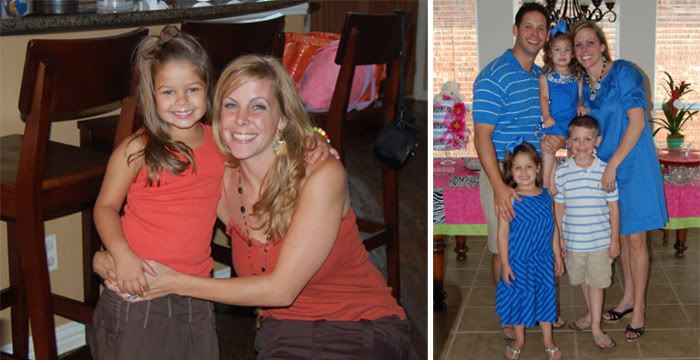 Now: If I get everyone out of bed, ready and out the door to school, I have succeeded!! Matching? Um, no....we're good if I can find matching clothes for each individual. And, if a shower comes after they are gone - SCORE!!!

Little people are cute. Baby drool is cute! But my cute-blogging-material ship has sailed!! It has been replaced with real life, 'I don't think so-and-so at school likes me anymore' material.....that's not cute. And when it comes down to helping my child get through a problem (which seems life or death to them....we've been there!), matching clothes mean nothing.

So, as my writing material switches gears, along with new 'stuff', I am learning (while laughing!) to welcome the chaos with open arms. The hard part is getting used to each new season of life. Because I know I will look back one day very soon, and wish that the 10-year-old-boy-with-a-FUNK, would just come sit next to me and have a conversation. Now, that's sweet!

Before, now & after...........learning to embrace it all.